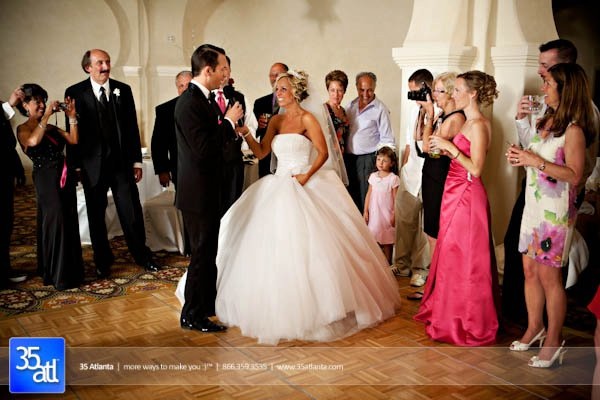 This year marks the 100th Anniversary of Frank Sinatra's birth on December 12, 2015.  To this day, Frank Sinatra is still being played at virtually every wedding reception here and abroad.  Sinatra's music conveys a celebratory feeling like "You've Made It!"  It's the vintage meets modern theme that his music carries over the years.  But instead of hiring a DJ playing a few Sinatra songs at your wedding, you can celebrate Sinatra at a whole new level.  There's nothing that will wow guests more than having Frank Sinatra perform during your wedding reception.  
Brian Duprey's acting and singing ability is on the level of The Jersey Boys and Million Dollar Quartet.  Brian looks and sounds exactly like Frank and after his first note with his big band, your guests will be blown away.   He wears Dolce & Gabanna tuxedos and walks the stage in confidence like the "Million Dollar Sinatra."  
Brian has performed at special events for the likes of The Sopranos Cast Series Finale Party, Alfred Mack's (Thomas and Mack Center) wedding at The Smith Center, and other high end weddings on the west coast.  
Here's a letter written to Brian's manager from a happy groom in California:
"Just wanted to write and thank you for arranging Brian Duprey's performance here at the Bacara Resort and Spa in Santa Barbara.
Brian and the entire band were extraordinary.  The crowd was blown away by Brian's voice, stage presence, and energy.   Dozens of guests, unsolicited, commented it was one of the best live performances they had ever seen, regardless of level or venue.
Importantly, Brian and his orchestra were unfailingly professional, humble, and accomodating. They stayed and played through two encores, and interacted happily with the crowd on the dance floor.
I will continue to recommend Brian to anyone looking for an incredible memorable performance.  The majority of currently available bands and shows are incomparable to Brian's remarkable musicianship.  
Thank you again,
Steve Kozaki"
For more information about booking Brian Duprey for a private peformance, please email us at sinatraultimate@gmail.com