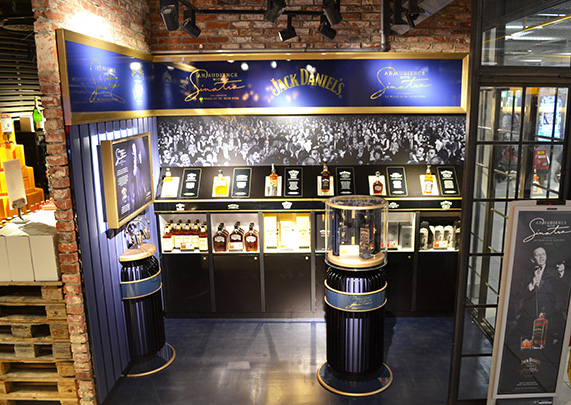 Jack Daniel's Sinatra Century is a collaboration between the Tennessee Whiskey's Lynchburg Distillery and the Sinatra family to celebrate the day that Frank Sinatra would have turned 100 years old this year. Jack Daniel's Sinatra Select was introduced globally in 2013.
Cunard played its part in the world of fashion and glamour as many of the world's most iconic movie stars graced the Promenade Deck of Queen Mary and Queen Elizabeth in the 1950s.
Frank Sinatra became a regular guest as he made his way across the Atlantic. Next year he will hit the high seas once again for a musical tribute cruise to celebrate a century of Sinatra.
A special "Tribute to Sinatra" will be the culmination of Cunard themed cruises. Sinatra: The Ultimate Tribute Concert starring Brian Duprey is a must for Ol' Blue Eyes fans who want to relive his legendary music and style. This tribute to Sinatra treats guests to both listening, dancing and sing-a-long Sinatra music, plus a taste test of Jack Daniels Sinatra Century. A mere 100 barrels of this limited-edition marquee brand have been made.
Brian Duprey is an award winning Frank Sinatra Tribute Artist based in Las Vegas, NV.  Brian not only look and sounds like the young Frank,  he's also the exact same height, weight, and size proportions.  The comparisons don't stop there, Brian is an only child just Ol' Blue Eyes and shares the same sign of Sagitarious.  This makes it easier for Brian to slip into character as he walks onto the stage.  The Chairman of The Board is welcoming you aboard his next adventure on the high seas. Cruise with me baby!